DIAD Speaker and Pillow drive results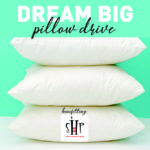 Shelley Hollis for Sleep in Heavenly Peace
86 pillows, one for every year of Junior League!!
Child bedlessness is a national problem, and as a national nonprofit with chapters spread across the country, SHP has provided the solution. We are a volunteer organization that builds beds for kids who are sleeping on the floor and there are multiple ways to get involved
Sleep in Heavenly Peace Shoals Facebook
DIAD
• For April we will be collecting for FAME Girls Ranch toiletries
Nominating/Placements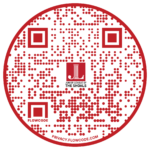 Erika and her committee did an amazing job! We're now going to vote and we'll have the results by the end of the meeting.
Voting for slate via Doodle poll.
You will be voting via Doodle poll. Use this QR code to get to the link. Or use https://doodle.com/poll/yy7s7h5c4e64gxnz
This is confidential and please don't feel as if your vote will be seen individually.
Huff N Puff
• They did a great job pivoting. They had 65 runners! Thank you guys for your hard work!
Read Across the Shoals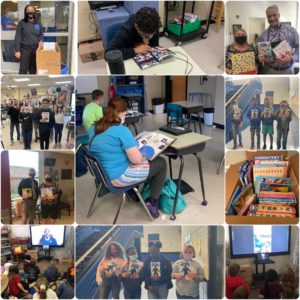 • Erika did an amazing job!! So many happy comments.
If you haven't seen the videos you can find them here: https://studio.youtube.com/channel/UCj2gupfKQnNRQLtR-atNOVw
Community Development
Little Library placements:
• Tuscumbia- Spring Park Sunday, April 25th, 3p
• Leighton- Saturday, May, 1st, 2p
Little Library servicings for each before Touch A Truck. Small groups only. Stay Tuned.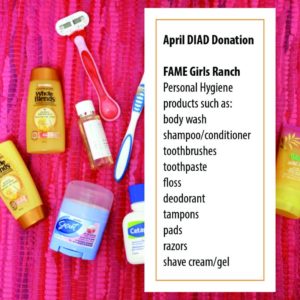 DIAD
• For April we will be collecting toiletries for FAME Girls Ranch
Special Olympics Banquet
• Kimberly and her committee will be assembling bags and delivering them to the schools & Arc of the Shoals. We have Chick Fil A packs, shirts, bags, candy and miscellaneous toys. Would love coupons, gift cards etc. We're planning for 150 bags.
Touch A Truck
• Save the Date : May 15th
Scavenger hunt-style event. The committee is still accepting sponsors, so let Ann Collins know ASAP. If you have any ideas for prizes let Ann Collins know ASAP.
May Dinner
• We're looking to have May Dinner the third weekend of May 21st. There won't be +1s, just us. Stay Tuned.
Misc