DIAD
• For May we will be collecting snacks and canned foods for Sydneys Safe and Isaiah's Call
** See full list at the bottom
Nominating/Placements
The slate was approved for 2021-2022! Thank you to Erika's committee for all of their hard work!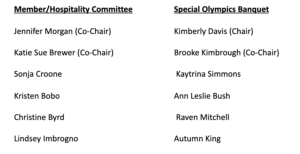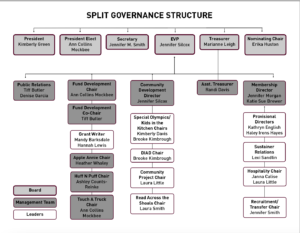 Community Development
Little Library placements went really well! The two were placed in Tuscumbia and Leighton! The Spring Park library is super popular! That means we officially have a little library in all three counties! Give your selves a round of applause!!
Special Olympics Banquet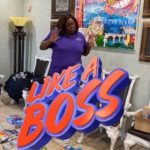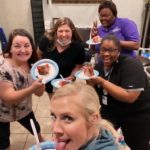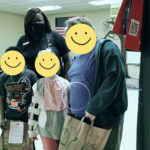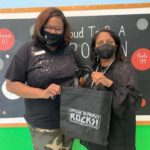 The bags have been a huge hit! The students really appreciated them! Thanks to everyone who donated items for the bags, stuffed the bags and delivering! Kimberly Davis and her committee did a great job!
Touch A Truck
•  May 15th 9a-3p
We have about 30 stops throughout Colbert, Lauderdale and Franklin Counties!! Lots of great sponsors, vehicles, prizes and it is all because of Ann Collins and Kimberly!! They have done a ton to pivot this to a scavenger hunt and they deserve a HUGE hand!
We have a handful of volunteer positions for Touch A Truck, sign up sheet will be at the GMM tonight. We need the most help in sharing social media posts, getting the word out to the schools, your neighborhoods, churches etc. Like and share the event from the JLS page and mark yourself as going to help the algorithm. Participate in the hunt as well!
May Dinner
• Sunday, May 23 | 6p-8p – The Boiler Room
We'll celebrate our year with a taco bar, all the queso, bowling, skee ball and more! Then we'll announce our Member and Provisional of the Year.
Dress Casual/Cute | Cost $10
(No dates to keep our numbers low for COVID safety.)
Misc
PROVISIONAL OF THE YEAR VOTING
DIAD collection for May (You can bring it tonight, donate anytime or bring it to May Dinner) is snacks and ready-made food for backpack programs with Isaiah's Call and Sydneys Safe.
This includes:
individually wrapped crackers
chips,
mac n cheese (individual cups or ready to eat),
ravioli with pop tops,
fruit cups,
granola bars,
canned Corn,
canned Green beans,
Veg-all,
Tuna,
Vienna sausages,
canned Chicken,
Peanut butter crackers,
Oatmeal,
Saltines,
Fruit snacks,
Hamburger Helper,
Muffin mix