Since the mid-1930's, Junior League of the Shoals (JLS), formerly the Muscle Shoals
District Service League, has provided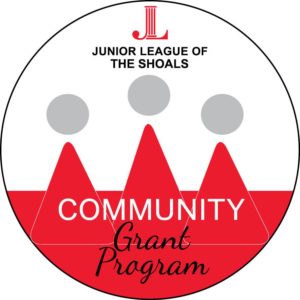 over $3 million in funding to assist Shoals-area community organizations through our community grants program. Last year we funded over 23 organizations who make a remarkable impact on our community.
We look forward to continuing long-standing community partnerships and developing new partnerships — all with a focus on improving the lives of women and children.
The 2018-2019 grant application and instructions are available as of November 1, 2018.
Completed 2018-2019 grant applications will be due on December 31, 2018 by 5:00 p.m. CST. Applications MUST be submitted electronically via online form by JLS no later than 5:00 p.m. CST, December 31, 2018.