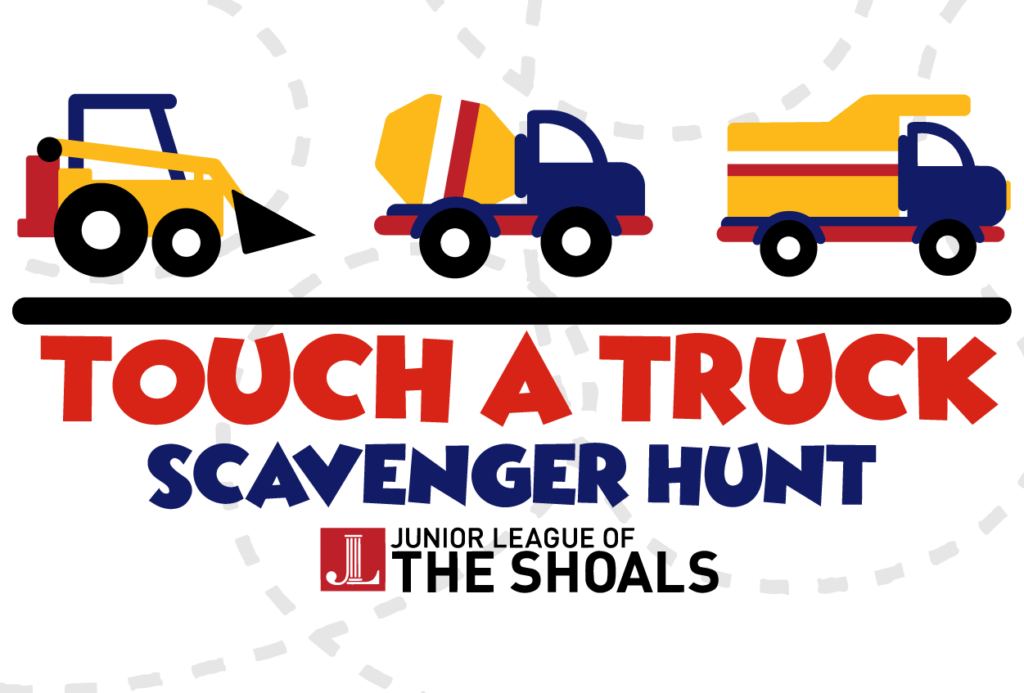 May 15, 2021  
Junior League of the Shoals is thrilled to present a unique family experience on May 15, 2021. The First JLS Touch a Truck Scavenger Hunt will be a family-friendly sensory experience and will provide children the opportunity to interact with the wide variety of businesses and vehicles that protect, serve, and build the Shoals.
We welcome trucks and vendors to participate in this event. Additionally, to enhance the event's attendee experience and fundraising capacity, we are asking businesses like yours to sponsor the event with a financial contribution. Your participation in Touch a Truck will help children connect interaction with these vehicles to careers in construction, manufacturing, emergency response, and others. In addition, you can:
Receive marketing and promotion before, during, and after the event
Interact with potential customers who attend the event
Highlight your business to local JLS members
Be recognized as a business that cares about its community
JLS thanks you in advance for your consideration, and we hope to include you as a supporter of the First JLS Touch a Truck Scavenger Hunt.
If you have any question, please contact us JLSfunddevelopment@gmail.com!